Can CMOs and marketing departments support eco-sustainability? The pandemic has changed the relationship we have with many aspects of life, including sustainability. Through the data collected by Google, we have investigated this aspect and the role of marketing in promoting the change.
Attention to sustainability is increasing
According to Google, 82% of consumers today say they think about eco-sustainability much more than in the past, especially compared to the pre-pandemic period. This data have also repercussions in business decisions: in front of this increasing attention, marketing must evolve at the same pace with a strategy focused on sustainability.
Online searches are another unsurprising factor that shows this shift in thinking: according to Google trends, topics such as "sustainability" and "climate change" have been searched 63% more than in the past in the U.K.

For the future of marketing, CMOs need to have a long-term vision and think about eco-sustainable strategies for their products or services. Here are three actions that marketing can take for a greener positioning.
1. Brand Image: create a relationship between the brand and sustainability
One of the main (but more complex) initiatives that a CMO need to take to work on eco-sustainability is to create a relationship between the brand and the concept of sustainability itself in consumers mind: in this way, when a person starts thinking about products or services of that particular brand, they will connect them to sustainable values.
"The role of the marketer is to consider category entry points (the moments in which a customer begins to think about the product of a particular brand) where sustainability can align to product benefits and over time become a virtue consumers look for," says Peter Field, an expert in advertising effectiveness.
Aspects related to sustainability must not only be credible, but also strengthen the core positioning of a brand.
2. Analyze the impact of sustainability initiatives
The issue of eco-sustainability can affect different groups of stakeholders: not only end cunsumers, but also investors, journalists, partners, employees, suppliers and much more.
The actions implemented on sustainability must have a strong impact inside and outside the company: when analyzing the results produced by the green strategies, it is essential to understand their effectiveness and to know which stakeholders have been more interested in.
3. Measure the energy efficiency of the website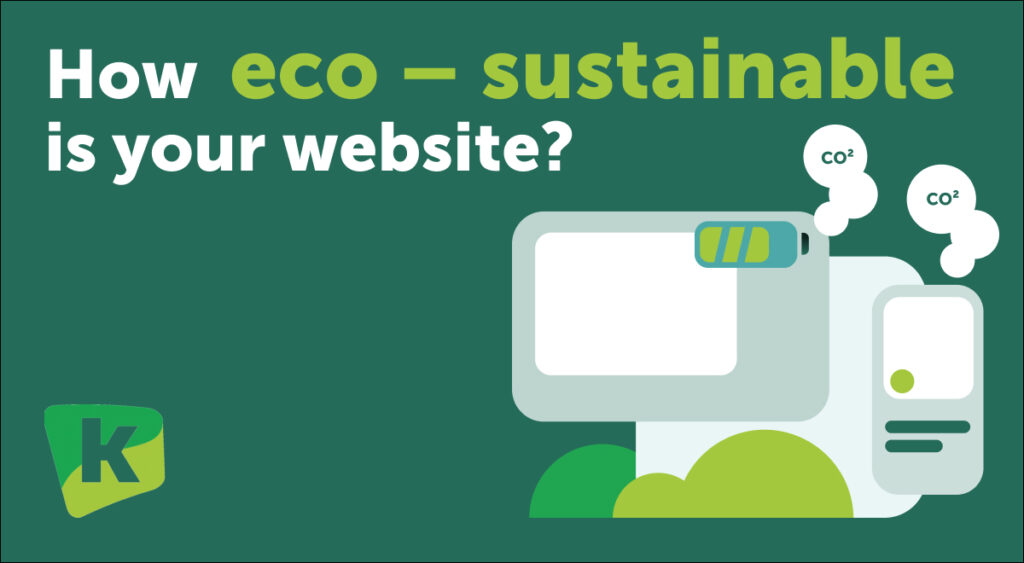 Communication initiatives are important, but they must also be authenticated by facts. The need to analyze and reduce the environmental impact of digital properties (you know: the web pollutes!) is a need for CMOs attentive to sustainability.
Reducing the energy consumption of a website can not only drastically decrease the production of CO2 generated by the same site, but also save business costs (less energy consumed = less energy costs) and support communication towards a greener perspective.
To measure the environmental impact of a website, many large sustainability-conscious companies have used Karma Metrix, our algorithm that measures the CO2 emitted by web pages. Thanks to the collaboration with our team of experts, it will also be possible to obtain information on how to optimize the site's energy efficiency and reduce its environmental impact.
Do you want to learn more about Karma Metrix?