Karma Metrix is a Trade Mark
We received from the European Union Intellectual Property Office the Certificate of Registration for the Karma Matrix brand, confirming its record in the register of European Union Trade Marks.
The Karma Metrix brand is now recorded and protected in the 28 countries of the European Union (Ohim – Register of Community trademarks, certified no 018642339) in classes 9, 35 and 42.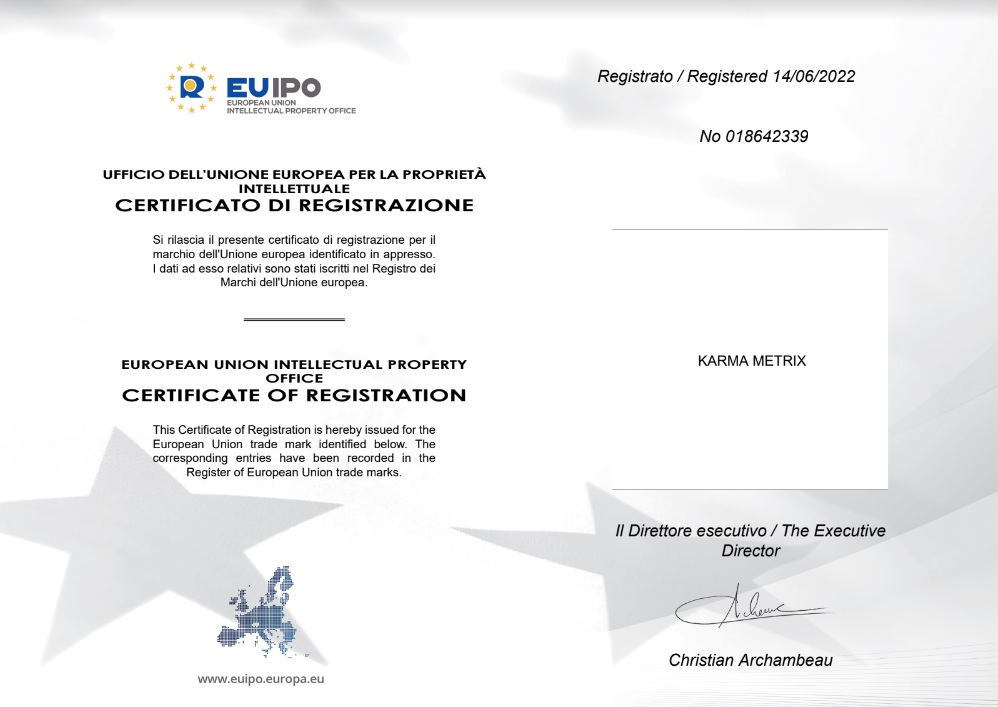 Another important step forward, which certifies how Karma Metrix is a solid, innovative and original project.