The research by Karma Metrix shows that energy consumption by Facebook, Amazon, Apple, Netflix and Google (the FAANG) has increased 198% in the past 3 years.
---
Our online habits have a surprising impact on climate change: according to the Global Carbon Project, if the Internet were a Country, it would rank 4th in the world by CO2 emissions.
Karma Metrix latest research unpacks sustainability KPI of 5 tech giants: the FAANG (Facebook, Amazon, Apple, Netflix and Google).
FAANGs CO2 Emissions
The data shows that FAANG companies emitted 98.7 million tons of CO2, more than the entire Czech Republic (92.1 million) in one year, with an aggregate increase in total emissions of 17% from 2018 to 2020. Some of these tech firms are showing positive signs of CO2 reduction, thanks to the increasing datacenter efficiency and use of renewable energy.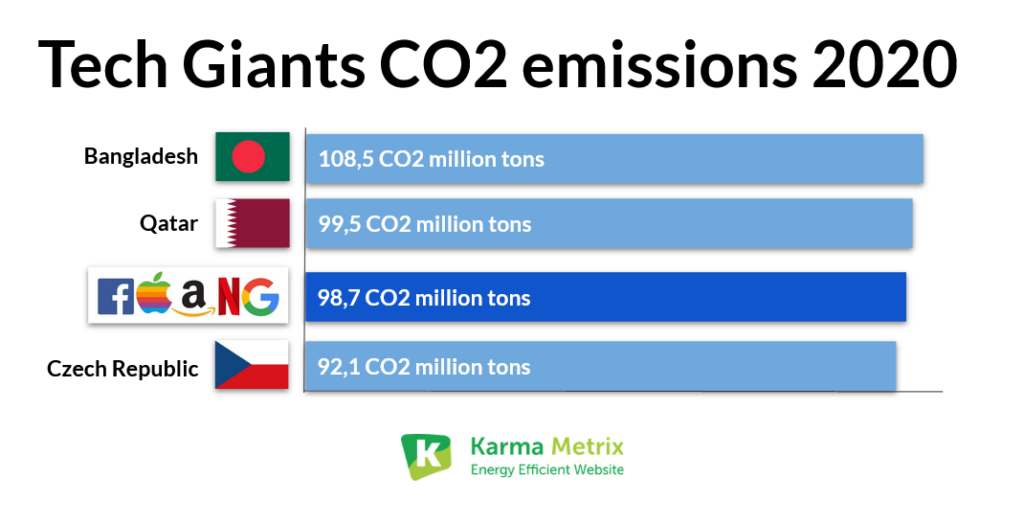 FAANGs Energy Consumption
Regarding energy consumption, 5 companies consumed 49.7 million MWh almost like Romania (50 million) and more than Portugal and Greece. From 2018 to 2020 the yearly energy consumption of the 5 firms tripled, going from 16.6 to 49.7 million MWh.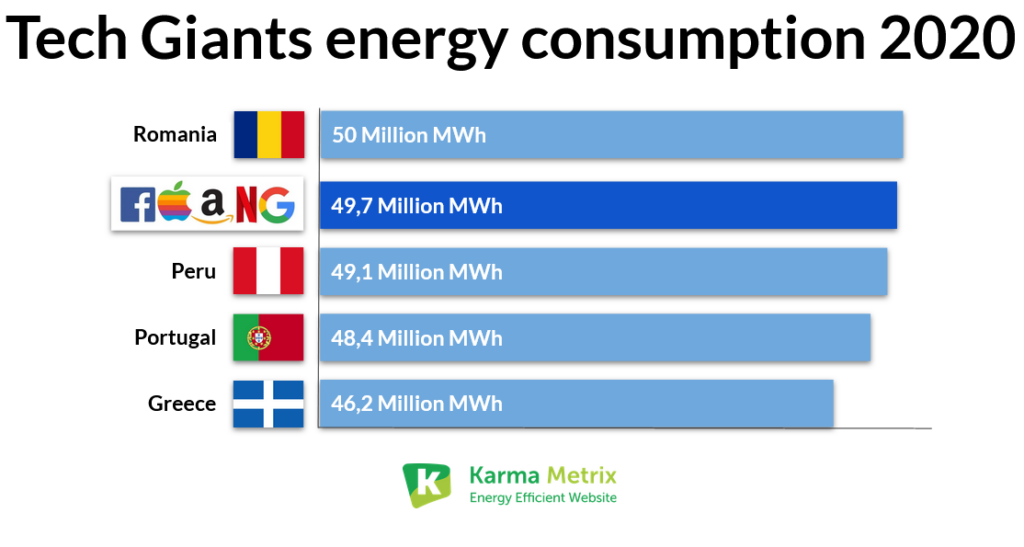 For every tech giant under consideration, the research analysed the ESG Sustainability reports published in the last 3 years, extracting data and insights about energy consumption and CO2 emissions. Do you want to read the full study?
Download the full study here