Making targeted strategic choices towards sustainability is becoming increasingly important today. However, for more discerning consumers and stakeholders sensitive to the issue, a simple statement of intent or goodwill may not be enough to overcome skepticism.
Therefore, it becomes important, if not essential, to lend more credibility to your actions through green certifications, or more precisely environmental certifications, issued by independent third parties that can confirm the goodness of the initiatives undertaken.
Let's take a look at some of the most important ones that a company should be aware of.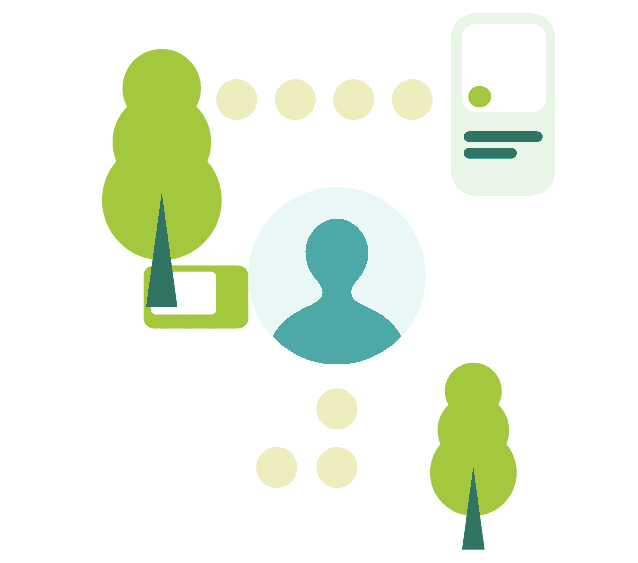 ISO Certifications
Among the most important and well-known, we certainly find ISO certifications. ISO stands for the International Organization for Standardization, and it is the world's leading independent body for defining standards. Its certifications are recognized in 167 countries.
Please note: ISO defines standards but does not issue certifications; these must be requested from third-party certifying bodies!
ISO 50001
ISO 50001 specifies the requirements that an Energy Management System (EMS) should have to continuously improve its energy performance. 
The integration of energy performance into your organizational model brings several advantages:
Gain knowledge of internal energy consumption;
Monitor and reduce your energy consumption, quantifying your efforts;
Assess compliance with legislative constraints;
Easier demonstration of compliance with external or self-determined obligations, such as legislative requirements or commitments arising from your energy policy;
Credibly develop your environmental reputation.
This standard defines the applicable requirements for energy use and consumption, including measurement, documentation, and design activities, as well as processes and personnel contributing to determining energy performance. It is a voluntary standard, supported in national and European legislation.
ISO 14000
Within the ISO 14000 series, there are technical standards related to environmental management of organizations. These range from environmental labeling management to managing the entire life cycle of products. We won't go into detail on all the available standards, but we'll focus on the ones we consider most important here: ISO 14001 and ISO 14064.
ISO 14064
ISO 14064 standards aim to bring credibility and trust to greenhouse gas (GHG) reporting and monitoring processes. UNI ISO 14064 is a three-part standard that seeks to define international best practices in the management, reporting, and verification of GHG data and information.
In essence, standardizing approaches (as there were many diverse ones before the publication of ISO standards) for emissions data accounting and verification should ensure that, for example, a ton of CO2 is always the same wherever it is found. Complying with these standards offers several advantages:
Improve transparency and credibility in emissions calculation and verification, as well as reporting;
Allows businesses to manage the risks and responsibilities associated with greenhouse gas emissions;
Facilitates the marketing of emissions permits and credits;
Supports the design, development, and implementation of initiatives and programs aimed at reducing emissions.
ISO 20121
Finally, there's ISO 20121, which is of particular interest to marketing departments. ISO 20121 focuses on managing events in a sustainable manner and is aimed at organizations and individuals involved in event planning, organization, and delivery.
Benefits of adopting a sustainable events management system include:
cost savings, derivante dal ridurre consumi energetici, materiali impiegati e rifiuti da smaltire;
enhanced image, poiché l'impegno nella sostenibilità costituisce valore aggiunto;
greater engagement, poiché la sostenibilità crea una maggiore fidelizzazione e partecipazione, in particolare dalle comunità locali.
Wondering what can marketing do for sustainability? Discover How CMOs can promote eco-sustainability.
Conclusion
Any company aiming to be environmentally virtuous should be aware of the green certifications listed in this article, among others. There are various initiatives and tools available to further improve the eco-sustainability of any business, including projects like Karma Metrix, the first digital sustainability journey designed to improve the energy efficiency of digital properties and reduce CO2 emissions.
---
Are you ready to act?
Feel free to contact us without any commitment. We will explain how you can also join the companies that have already chosen to embark on a digital sustainability journey.
"*" indicates required fields