What is Amazon doing for sustainability? Despite the big amout of pollution it produces (as we saw in our FAANG Sustainability Research), there are lots of different actions Amazon takes to support the change.
Here are 6 interesting initiatives about Amazon carbon emission reduction for a more sustainable shopping experience:
1. Climate Pledge Friendly
Do you know CPF? Climate Pledge Friendly is a special Amazon iniziative launched in 2020 to help customers choose eco-sustainable products on the marketplace. The initiative collect over 300,000 products of different sectors and more than 20,000 brands which have one or more certifications that help protect the natural world.
2. AmazonSmile
There is a real interesting point that can make the difference in the way you do shopping on Amazon. If you go to smile.amazon.com you can find the exact same products that you seen on Amazon, same price and same shopping experience, but with a great big difference: buying on AmazonSmile, it will donate a portion of your eligible purchases to the charity of your choice, including environmental organizations! Did you already know that?
Globally, AmazonSmile has donated more than $377 million to AmazonSmile charities.
3. "Alexa, grow a tree"
If you live in the United States, this iniziative is for you! Do you know that if you say to your Alexa device "grow a tree", you can donate $1 to "One Tree Planted", an environmental charity that supports reforestation around the world. Amazon itself has donated $1 million to the company.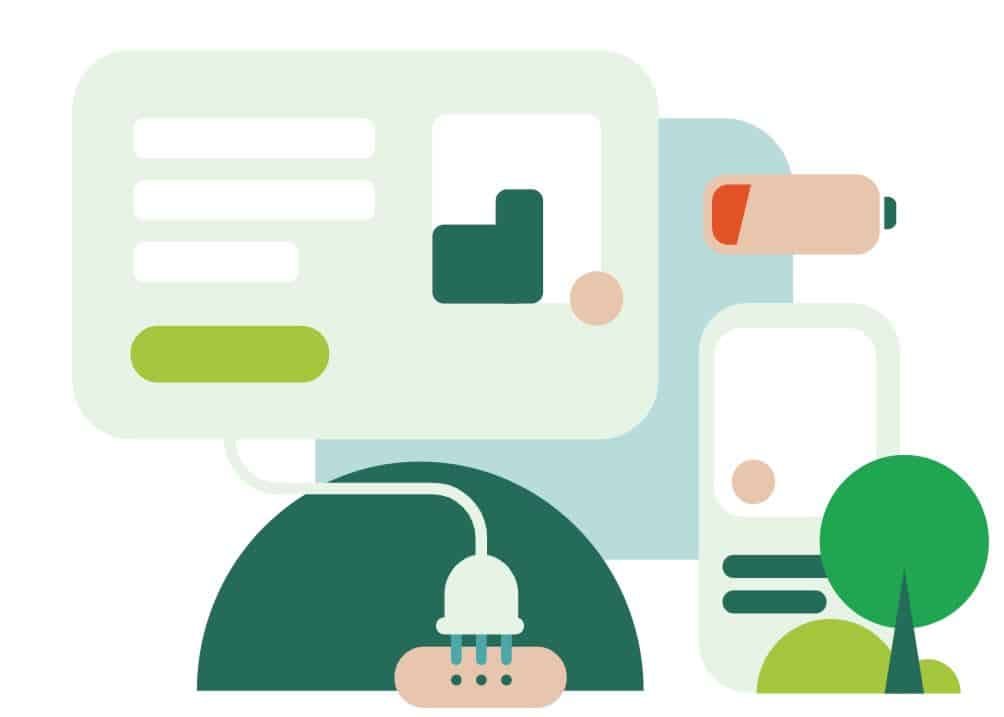 4. Amazon Second Chance
Another great iniziative is Amazon Second Chance, a fund that permits customers to learn how to recycle all types of Amazon packaging in their local communities. Recycle is a fundamental activity to support eco-sustainability (as you know!) and thanks to Second Chance everyone can do something something tangible for the planet. Since its launch in 2018, the Fund has improved recycling access for 4.2 million households, kept 2.6 million tons of recyclable material in circulation, and avoided 5.7 million tons of greenhouse gas emissions.
5. Net-zero carbon by 2040
Will Amazon make it to reach net-zero carbon by 2040? Also more than other 300 companies like Microsoft, PepsiCo, and Visa have the same goal. Together they are part of The Climate Pledge, co-founded by Amazon and Global Optimism.
What is Amazon doing to achieve its goal? In 2020, the company promoted a series of initiatives to companies make progress to reach net-zero carbon by 2040, and launched The Climate Pledge Fund to help support visionary companies that want to get the same goal (net-zero carbon by 2040) to help the environment and get a more sustainable workflow.
6. Electric vehicles
Last but not least, Amazon is trying to electrify its delivery fleet, by ordering 100,000 custom electric delivery vehicles, which are planned to be on the road by 2030. It is absolutely the largest order ever of electric delivery vehicles. So that means that in a few years Amazon courier will come to your home by an electric vehicle for your delivery and you can be in the front line to see Amazon sustainability choice.
Conclusion
As an important part of the digital world, Amazon has a huge impact on web pollution. The actions it takes to have a more sustainable shopping experience when you buy something on its e-commerce is just the starting point. There are lots of different factors to consider when we talk about eco-sustainability. Another one can be "How eco-sustainable is Amazon website?". You can check it by using the demo version of Karma Metrix for free: