Climate change is no longer a prediction, but a fact instead.
Unlike a few years ago, it is no longer necessary to simply trust the predictions of scientists and experts in order to believe in climate change, you just need to observe everyday life: shorter winters, longer summers, increasingly worse air quality and lack of abundant rainfalls.
Clear evidences of disastrous events such as these define, unfortunately, the world nowadays and are largely caused by human action.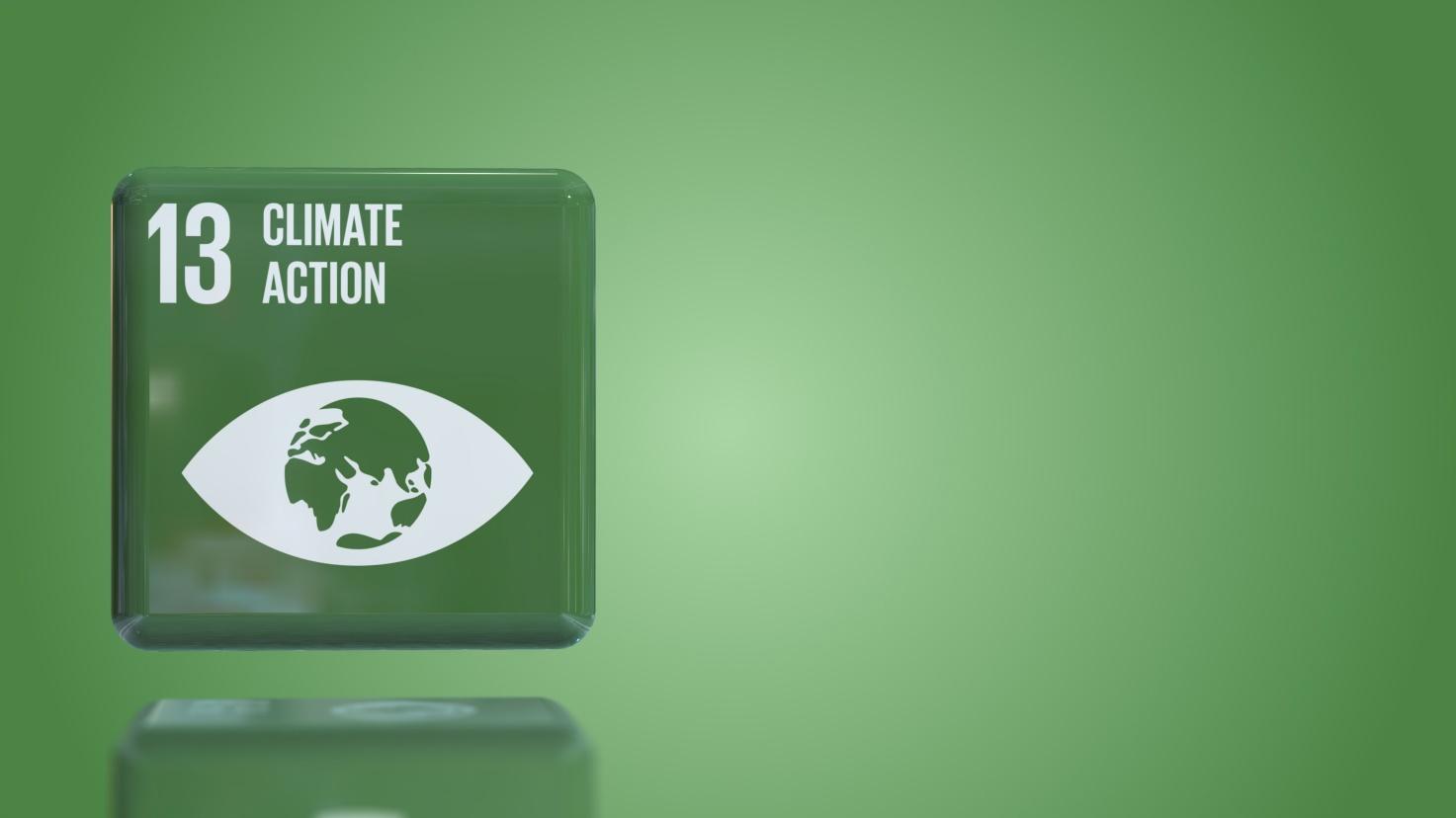 What is the 2030 Agenda?
To combat climate change, along with other global problems, in September 2015 UN member states gathered in New York to sign the 2030 Agenda for Sustainable Development, a programme of 169 targets to be achieved by 2030.
The 2030 Agenda is a continuation of the UN's Millennium Development Goals (2000-2015), which in their time were the first step at the international level to address global problems such as the eradication of extreme poverty and hunger and to promote improvements for a better accessibility to education. Although the goals were not fully achieved, they nevertheless provided the basis for significant progress that, in 2015, was extended through the 2030 Agenda.
As stated in the Agenda document itself, the programme refers to 'People, Planet and Prosperity', and is divided into 17 Goals that aim to address environmental, social and economic issues.
Among these there's a Goal which refers exclusively to climate change:
Goal 13: Take urgent action to combat climate change and its impacts
Goal 13: what it is and why it is important
Was it really necessary to dedicate an entire global goal of the 2030 Agenda exclusively to face climate change?
If, as written above, the clear evidence of what is happening around us is not enough to explain the crucial importance of Goal 13, here are some concrete examples to understand the situation on our Planet even better:
Compared to pre-industrial levels, the average temperature of the Planet has increased by 0.98° Celsius.
If the temperature rises further to 1.5°centigrade, up to 90% of the coral reefs will be lost.
97% of scientists attribute the consequences of global warming to human activities.[1]
Compared to the average of the years 1985-2005, the temperature of the Mediterranean Sea has increased by 4 degrees.[2]
In 2021, CO2 emissions from energy consumption reached an all-time high.[3]
Which are the targets of Goal 13?
As stated in the full version of the 2030 Agenda, each Goal is divided into precise targets, which are useful for developing more detailed and efficient strategies. In the case of Goal 13, the following action points have been identified:
13.1 – Strengthen resilience and adaptation to climate-related risks and natural disasters in all countries.
13.2 – Integrating climate change measures into national policies, strategies and planning.
13.3 – Improve education, awareness and human and institutional capacity for climate change mitigation, adaptation, impact reduction and early warning.
13.a – Make effective the commitment made by developed country parties to the United Nations Framework Convention on Climate Change to mobilise, by 2020, some €100 billion per year from all countries parties to the commitment, to be directed to the needs of developing countries, in a context of meaningful mitigation actions and transparency in implementation, and make the Green Climate Fund fully operational as soon as possible through its capitalisation.
13.b – Promote mechanisms to increase the effective planning and management capacity of climate change interventions in LDCs, small island developing states, with special attention to women and youth and local and marginal communities.
Policies in Europe to promote Goal 13
Using Goal 13 and the 2030 Agenda in general as a guideline, the European Union has deployed several strategies while trying to face climate change.
Laws, directives, sanctions, committees and international meetings, we could list dozens of actions which attempted to make a concrete contribution in recent years, but in this paragraph we're listing the most tangible and successful ones, explained in a very concise manner for the simple purpose of drawing a general picture:
Air Quality Directive: the directive sets standards for air quality in the EU and establishes emission limits for certain pollutants.
Climate Plan 2030: The Plan sets the EU's goal of reducing greenhouse gas emissions by 40 per cent by 2030 compared to 1990 levels. This strategy also includes targets for increasing the share of renewable energy in the EU and improving energy efficiency.
European Fund for Sustainable Development (EFSD): the Fund provides funding for projects that promote sustainable development, including projects to reduce greenhouse gas emissions.
European Green Deal: The European Green Deal is an action plan that aims to make Europe the first carbon-neutral continent by 2050 and includes ambitious targets for reducing greenhouse gas emissions, increasing energy efficiency, using renewable energy and creating green jobs.
WHAT'S MISSING?
There is no shortage of policies at national and international level, but unfortunately they are not sufficient to ensure the proper advancement of sustainable development, as not all sectors that need to reduce CO2 emissions have been included.
For this reason, Johan Rockström, internationally known climatologist and science popularizer, stated during his interview on the podcast 'Transformers' that "There are currently no indications that we will be successful" referring to the actions we are putting in place globally to combat climate change.
The importance of digital sustainability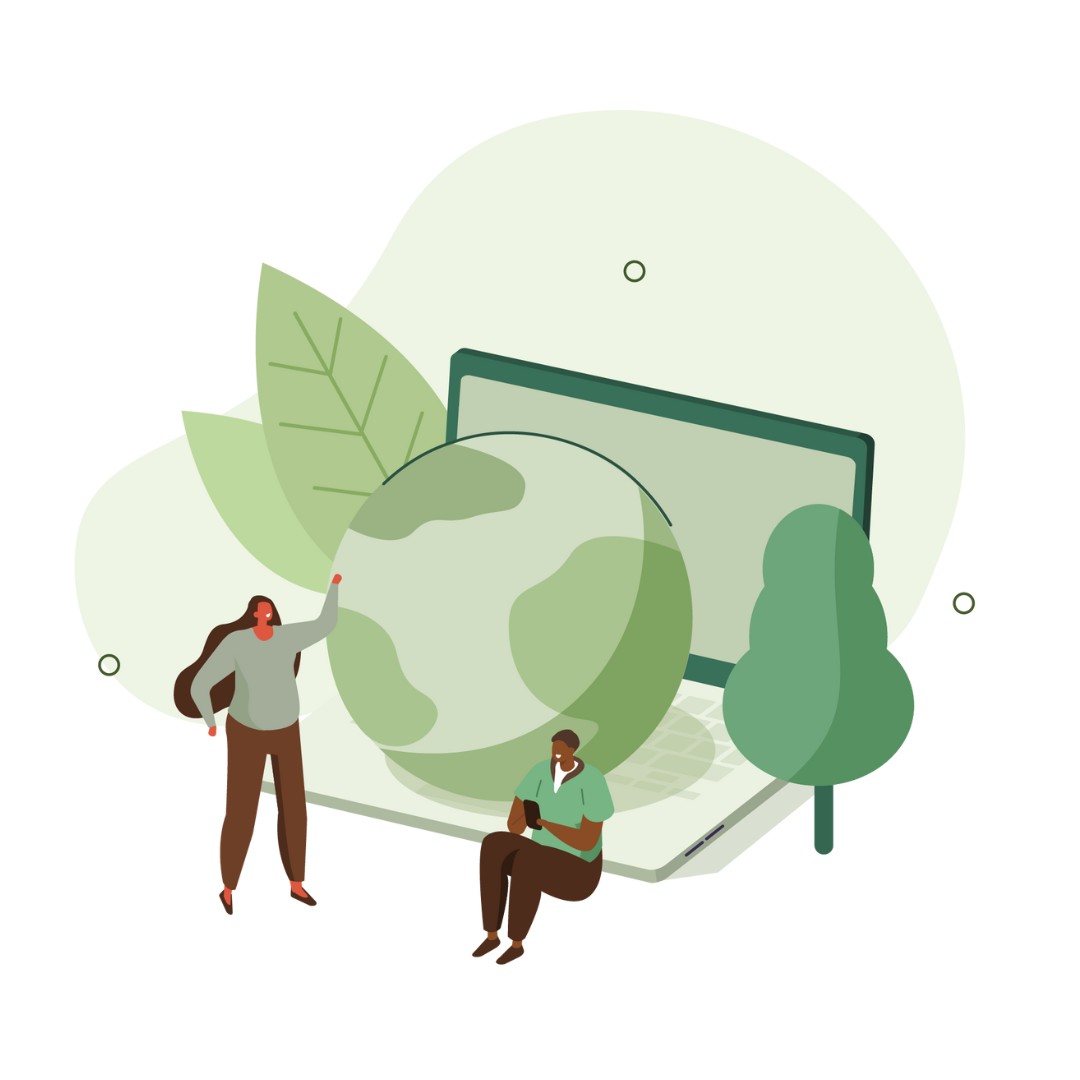 In 2023, policies addressing digital sustainability, a key element in reducing CO2 emissions, need to be pushed more for sure. Data transfer requires electricity, which creates carbon emissions and in turn affects climate change. The demand for energy comes from the considerable consumption of data centers that host websites and cloud services used on a daily basis, increasing their digital carbon footprint day by day.
Fortunately, there are national organizations such as the Foundation for Digital Sustainability and international organizations such as CODES (Coalition for Digital Environmental Sustainability), which are carrying out actions to promote digital sustainability and reduce the Internet's carbon footprint.
CODES is also carrying out a real Action Plan to create sustainable infrastructures in 2023 with a view to digital sustainability.
With the Karma Metrix pathway, we seek to make a contribution to reducing digital pollution and promoting Goal 13 of the 2030 Agenda.
In 2023, climate change is no longer just an environmental issue, external to society and the economy, but is also an issue that affects the health of citizens, the economy and the national and international market.
Adopting policies to face climate change is in fact a key element in developing a company-wide ESG strategy, a well-defined framework in which digital sustainability cannot be missed, in a society that is increasingly moving to the web world.
Start reducing your carbon footprint by calculating how green your website is with our demo.
[1] Enelgreenpower.com, 2022
[2] ilpost.co.uk, The Mediterranean Sea is also warming, 2022
[3] United Nations, 2022
---
Don't miss our latest articles: